Black popping boba for milk tea/ Bubble boba for sale/ Tapioca pearls for bubble tea
Overview
Product Description
POPPING BOBA
Popping bobas are the latest craze. Popping pearls are considered to be revolutionary technology in the production of pearls toppings. The innovative product is becoming the top attraction in shops that sell frozen yogurt, bubble tea, shaved ice, ice cream, and other cold drinks.
Ingredient
98% tapioca starch, water, sugar,...
Do not use preservatives, borax.
Quality Index
100 kcal, 60–70% carbohydrates, 6–13% water, 6–8% protein, 5–10% fat,2–7% dietary fiber,
| | |
| --- | --- |
| Name | Tapioca Pearls |
| Material | 100% tapioca starch |
| MOQ | 1000 kgs |
| Features | delicious, nutritious, good for health and convenient |
| Color | black color |
| Usage | dessert, making bubble tea |
| Delivery time | 15-30 days |
| Packing | 1kg/bag; OEM available |
| Payment | T/T , L/C, Western Union, Paypal |
Tapioca Starch
Trending Beverage Sensation
Popping bobas which originated in Asia, the place that gave birth to the famous tapioca pearls, is now trending in beverage shops in the United States and Europe. Popping bobas, or popping pearls, are creative and healthy toppings. A lot of people also find their way into a variety of desserts and beverages, giving them a fresh, new look. They also buy popping pearls for use in their own homes. Popping bobas have become very popular because of the fruit taste in the bobas and the exciting feeling created when they pop inside the mouth. The popping bobas literally burst with fruit sensation coming from the different flavors available.
Tapioca pearls and popping pearls are both popular toppings and addition to beverages and desserts. Tapioca pearls are chewy, provide a sweet after taste as you chew them. The tapioca pearls, sweetened with honey or sugar, provides roundness to beverages made of tea. Because of their neutral flavors, tapioca pearls can pair with any flavor of drink or dessert.
Packing & Delivery
Packing: 200g - 500g - 1kg, as customer's request
Company Profile
SAFIMEX JSC has been founded by leaps and bounds in the supplying of products in a board range of sectors: food & feed industry, sorted seafood & herbal, wooden industry and handcraft with our high-quality selection.
Constantly adapting to customer requirements with the experienced team members, our company creates international projects with our partners and ensures that they receive the best quality products at the most competitive prices. Customer responsiveness and commitment is our driving force in the quest for excellence.
Contact Us
If you have demand, please feel free let us know what is the types and quantity you want to buy.

Please contact us anytime, quantity as well as all questions you need.

Yours faithfully,

SAFIMEX JOINT STOCK COMPANY
Head office: 216/20A Duong Ba Trac Street, Ward 2, District 8,
HoChiMinh City, Vietnam.Tel: (+84)-(28)-3636 2388 | (+84)-(28)-3636 2399
Web: www.safimex.com|E: [email protected]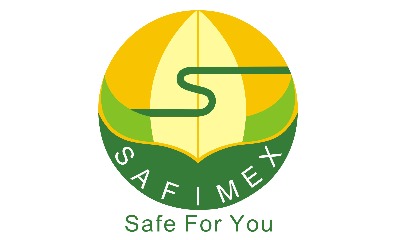 DUONG BA TRAC - - Hồ Chí Minh
Việt Nam
More to Explore
More Products From this Supplier