Overview
Product Description
Wood Ear mushrooms are brown to dark brown and can be anywhere from two to 8 inches in size. The gill-less mushrooms are somewhat cup-shaped, with a thick, smooth, wavy cap and almost no stem. The color of the skin often takes on the color of the tree that it grows on. With age, the mushroom darkens and the skin can turn black. The texture of the Wood Ear mushroom is crisp and crunchy. Not big on flavor, the Wood Ear mushroom tends to take on the flavors of other ingredients in the dish.
Vietnam Dried Black Fungus Mushroom
- Origin: Vietnam
- Organic natural mushroom
- Color: black
- Moisture: 10%
- Style: Whole or cutting size as buyer request
Packing:
- Inner packing: PE preservative bags
- Outer packing:5kgs/8kgs/9kgs/10kgs/20Kg carton
Company Profile
SAFIMEX JSC has been founded by leaps and bounds in the supplying of products in a board range of sectors: food & feed industry, sorted seafood & herbal, wooden industry and handcraft with our high-quality selection.
Constantly adapting to customer requirements with the experienced team members, our company creates international projects with our partners and ensures that they receive the best quality products at the most competitive prices. Customer responsiveness and commitment is our driving force in the quest for excellence.
Contact Us
If you have demand, please feel free let us know what is the types and quantity you want to buy.

Please contact us anytime, quantity as well as all questions you need.

Yours faithfully,

SAFIMEX JOINT STOCK COMPANY
Head office: 216/20A Duong Ba Trac Street, Ward 2, District 8,
HoChiMinh City, Vietnam.Tel: (+84)-(28)-3636 2388 | (+84)-(28)-3636 2399
Web: www.safimex.com|E: [email protected]
,
If you have demand, please feel free let us know what is the types and quantity you want to buy.

Please contact us anytime, quantity as well as all questions you need.

Yours faithfully,

SAFIMEX JOINT STOCK COMPANY
Head office: 216/20A Duong Ba Trac Street, Ward 2, District 8,
HoChiMinh City, Vietnam.Tel: (+84)-(28)-3636 2388 | (+84)-(28)-3636 2399
Web: www.safimex.com|E: [email protected]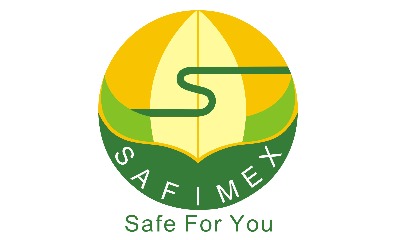 DUONG BA TRAC - - Hồ Chí Minh
Việt Nam
More to Explore
More Products From this Supplier