Overview
Product Description
SALTED STRAW MUSHROOM SPECIFICATIONS

Commodity

Peeled straw mushroom

unpeeled straw mushroom

Broken

Size

PS, PM, PL

US, UM, UL

BROKEN, SKIN

Package

Gross weight

185 kg/drum

Net weight

180 kg/drum

Drained weight

100 -150 kg/drum
In our country - Vietnam - straw mushroom is planted in paddy straw after paddy rice season. For keeping long time, we preserved with salt. Salted straw mushrooms are used for many delicious dishes, such as canned food, pizza topping, ingredients in soup, casseroloes,....
We are happy to supply our straw mushroom with the best quality for customers.
Do not hesitate to contact us for futher information.
Packing & Delivery
Packaging

Size

drum 180 lit

Weight

185kg/drum

Packaging Details

Plastic drum
Company Profile
SAFIMEX JSC has been founded by leaps and bounds in the supplying of products in a board range of sectors: food & feed industry, sorted seafood & herbal, wooden industry and handcraft with our high-quality selection.
Constantly adapting to customer requirements with the experienced team members, our company creates international projects with our partners and ensures that they receive the best quality products at the most competitive prices. Customer responsiveness and commitment is our driving force in the quest for excellence.
Contact Us
If you have demand, please feel free let us know what is the types and quantity you want to buy.

Please contact us anytime, quantity as well as all questions you need.

Yours faithfully,

SAFIMEX JOINT STOCK COMPANY
Head office: 216/20A Duong Ba Trac Street, Ward 2, District 8,
HoChiMinh City, Vietnam.Tel: (+84)-(28)-3636 2388 | (+84)-(28)-3636 2399
Web: www.safimex.com|E: [email protected]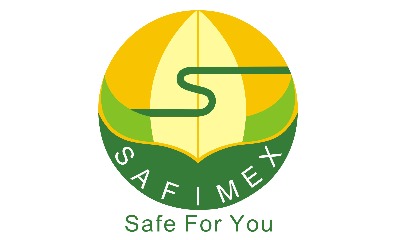 DUONG BA TRAC - - Hồ Chí Minh
Việt Nam
More to Explore
More Products From this Supplier