Overview
| | |
| --- | --- |
| MOQ | 50000 piece |
| Port | Cat Lai port, Ho Chi Minh City, Vietnam |
| Packaging | 5 pcs/set or 25 pcs/set |
| Lead Time | 1 month |
Product Details
Areca leaf plates and bowls are made from fallen areca leaf sheaths. Areca is a very popular plant in all parts of Vietnam. These handmade products are environmental friendly and safe to the users. Fallen areca leaf sheaths are collected, cleaned and heat pressed. The products are dried at suitable temperatures and UV sterilized before being packed with PE film (100% biodegradable).
Areca leaf plates and bowls are biodegradable, selected as a great alternative to the single-use dish and bowls today. However, this single-use disposal product may be reusable if only used for serving dry food.
Areca leaf plates and bowls are produced at various sizes, can be used for serving dry, liquid, hot and cold food with load capacity of 0.5-1 kg. The product will be deformed if containing liquid food for 1 hour or more.
Using areca leaf plates and bowls is one of the green and responsible living styles.
Product information
Description

Product code

Dimension

(mm)

Packing specification

Round dish 15

RD150

Ø150x20

5 pcs/set

Round dish 20

RD200

Ø200 x 20

5 pcs/set

Round dish 25

RD250

Ø250x20

5 pcs/set

Square dish 17

SD170

170x170x15

5 pcs/set

Square dish 25

SD250

250x250x15

5 pcs/set

Square dish 7

SD70

70x70x15

5 pcs/set

Spoon

SP145

145x145x15

20 pcs/set

Tray 1

T2530

350x250x25

5 pcs/set

Tray 2

T2315

230x150x30

5 pcs/set

Round bowl 12

RD120

Ø120x40

5 pcs/set

Round bowl 16

RD160

Ø160x40

5 pcs/set
Shelf life: 1 year, in a cool and dry place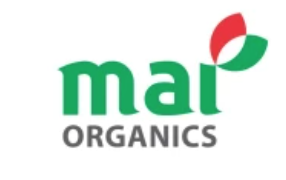 28/16 Lương Y, Huế, Việt Nam - Huế - Thừa Thiên - Huế
Việt Nam
More to Explore
More Products From this Supplier