Supplier for the big volume of green asparagus from Vietnam
Overview
Product Description
Asparagus is called the king of vegetables. Recently, the demand of asparagus has raised every day. To let you know some more information, this plant especially can grow fastly with Vietnamese tropical weather and as the result, the big capacity and high quality grade is obvious.
We are most strong with GREEN - ORGANIC ASPARAGUS with 200ha field resource.
To be clear, please have a look some pictures about our plant resources: (200ha field from Dak Lak province, Vietnam).
Let's see how we take care and grow the king of vegetables clearly with some snapshots:
After 4-6 month of growing, we can havest the first crop with youngest stem and keep havesting regularly 6-8 years after that time.
Asparagus is one of our strong product current and we can guarantee about quality with ORGANIC certificate. Especially, we can provide for Japanese, US market well-done.
Packing & Delivery
Our standard package: 0.2 - 0.3 - 0.5 - 1.0kg each punch with carton box outside
Delivery time: 7-15 days after payment time. We will ship goods from Ho Chi Minh Port, Vietnam.
Other Applications
Beside using as a kind of nutritious vegetable in daily meal, we also apply it in other advantages such as: producing asparagus tea or powder meal for babies.
About us
VIETGO Company Ltd was established in 2005 and we are a good Asparagus supplier with big volume, organic quality and stable price. Until now, we have had eight years of being a Gold Member in Alibaba. It proves how faithful we are in business. We are fully aware of the importance of trust and honesty in international trade and highly appreciate each business opportunity. We welcome buyers from all over the world and hope to build up a long term relationship with you !
Our head office in 5th floor five-star Hotel Pullman in the centre of Ha Noi, where we use to receive foreign customers' visit and negotiate with them
Please try to contact with us!
Thanks and Best Regards!
Ms. Hannah
Sales and Marketing Department
VIETGO Co., Ltd
Tel/whatsapp/viber: +84 93456 3318
My skype ID: yenluu92
Why choose us
- Organic Standard
- Best Price
- Profession
Related Products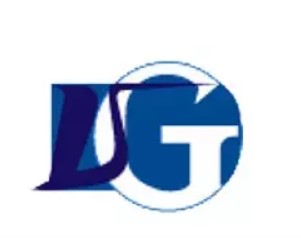 360 Kim Ma Street - Ba Dinh District - Hà Nội
Việt Nam
More to Explore
More Products From this Supplier