Overview
Product Description
Marble is a non-foliated metamorphic rockcomposed of recrystallized carbonate minerals, most commonly calcite or dolomite. It has been used since ancient times as a decorative construction material in monuments, sculptures and in numerous other applications. Besides it is a symbol of beauty in the grand buildings built by emperors.
With more than 8 years of experience in manufacturing and exporting various marble, VIETGO Company Ltd is proud of being one of the most prestigious marble suppliers at reasonable price in both domestic and foreign market.
Marble's specifications:
Depending on the uses of Marble, it is divided into the following product list:
- Tile slab/ cut to size
- Decorative stone
a. Tile cut to size and Slabs:
Color: White, milky, black and cloudy
Size (W x L x H):
30x30x1.2/2/3cm 40x40x1.2/2/3cm
40x60x1.2/2/3cm 40x80x1.2/2/3cm
30x60x1.2/2/3cm 60x60x1.2/2/3cm
60x120x1.2/2/3cm
White marble
Black marble
Cloudy marble
Milky marble
The dimension of marble is cut as the customer's request but still ensured smooth faces, elegance for different uses such as marble tile in the floor tile, kitchen, bathroom… or other constructions that require high aesthetic.
b. Decorative stones:
* Wall cladding marble.
Color: Milk/ salt white, yellow, black, blue,
Size:
+ Length: vary from 7.5 – 50cm
+ Width: 7.5 – 10 -15 – 20 – 30 cm
+ Thickness: 1.25 cm or 1.5cm
Mush room marble
Comb chiseled marble
The decorative marble, speaking as its name, is used for decorating the exterior cladding such as fence, exterior wall…to make the surface finishes as well as your design project attractive and sophisticated.
* Wall panel:
Color: Milky white, crystal black, crystal white, yellow…
Size: 6 lanes or 4 lanes – 60x15cm
Crystal white wall panel
The low water absorption of our marble makes the product durable, strong and aesthetically pleasing all the construction projects.
The marble project is the result of the exploitation and manufacturing process.
2. Our factory and production process:
Stone is exploited in blocks in the material zone.
The block will be transported to the factory ready for being processed.
After the process in the factory, the stone is incredibly transformed from natural tough rocks into elegant, sophisticated surface finishes. That is the result of the splitting, honing, polishing process that requires a lot effort and thoroughness.
3. Packing:
- Soft paper between polished faces
- In strong wooden crate
- Wooden crate follows customer's requirement to be suitable for discharging and storing.
- The wooden crate's moisture is below 25% and disinfected.
4. Loading:
- Around 600 m2/cont 20'/27t.
5. Payment terms: T/T in advance 30%.
6. Delivery time: Around 20-30 days after confirmation.
We are willing to supply the best quality product with the best price
Please try to contact us!
In order to give you the best quotation, we would like you to:
1. Detail your requirements as much as possible.
2. Let us know what price condition you like us to quote: FOB or CIF, destination port as well as the term of payment you want.
It is a pleasure for us if you can visit our company and factory someday.
Company Profile
VIETGO CO., LTD was established in December 2005. Now, we are 6 year-golden member of Alibaba. It proves that we are a trustful partner and very professional in export. By cooperating with us, you have chance to buy the best product at the best price.
Please try to contact us soon!
Here are some pictures of our office where we do international trade and receive foreign customers' visit, before taking them to visit the factory:
We are looking forward to cooperating with you!
Thanks and Best Regards!
Ms. Jenny
Head of Sales and Marketing Department
VIETGO Co., Ltd
Mobile, whatsapp: +84 1 23 24 25 601
Skype: sale.vietgo
Add: 5th floor, 5-star Pullman Hotel, 40 Cat Linh Str, Dong Da Dist - Ha Noi – Vietnam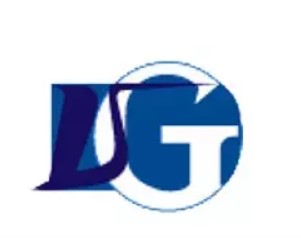 360 Kim Ma Street - Ba Dinh District - Hà Nội
Việt Nam
More to Explore
More Products From this Supplier