High Quality Beef Meat Dried Beef Pieces 200g Good Price
Product Description
| | |
| --- | --- |
| Item | Value |
| Product Name | High Quality Beef Meat Dried Beef Pieces 200g Good Price |
| Type | Beef Pieces |
| Style | Dried |
| Feature | Nutritious, Organic |
| Certification | ISO |
| Part | Body |
| Kind | Instant Food |
| Place of Origin | Vietnam |
| Weight | 200g |
| Color | Dark Brown |
Thu Ba Dried Beef is made from premium fresh beef, not mixed with other meats, does not use chemical preservatives and chemical pigments, ensures absolute hygiene and safety and with ship services. convenience goods.
Packing & Delivery
Company Profile
Thu Ba Company was formed in 1989 with the initial scale of production base of Thu Ba dried beef . Our company provides delicious, nutritious and convenient dried beef jerky with Thu Ba brand name for families across the country.

The Board of Directors of the company has a wealth of experience in management. Highly qualified professional specialists with many years of experience in the field of food processing industry. Qualified, dynamic and creative staff.

Food items dried beef delicious our lands characterized by the Quang Ngai. Our products have been widely used and have won many prestigious awards in Vietnam such as "High Quality Vietnamese Goods", "Best Food of Vietnam" & "Vietnam Gold Star" .
We are committed to providing quality beef jerky , always focus on the traditional quintessential foundation and contribute to protecting and maintaining the health of consumers, making Thu Ba Dried Beef one of leading food company in Vietnam.

Thu Ba Dried Beef is committed to providing customers with the best dried beef products with top quality, contributing to satisfying customers' needs, ensuring the health of customers and the community.
Contact Us
THU BA PRODUCTION & TRADING CO., LTD
Company: 187 Nguyen Nghiem, City. Quang Ngai -Phone: 055. 3823 013 - 0908 826 798
Factory : H187 Nguyen Nghiem, City. Quang Ngai
Office : 200 Nguyen Nghiem, City. Quang Ngai- Tel : 055. 373 4569
Email: [email protected]
Website: http://bokhothuba.com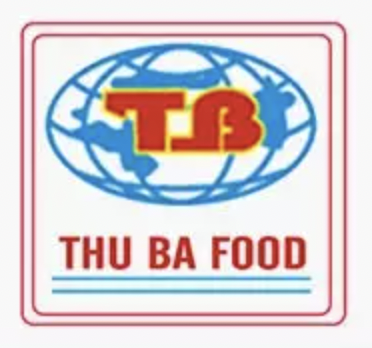 H187 Nguyen Nghiem Street - Nguyen Nghiem Ward, - Quảng Ngã
Việt Nam
More to Explore
More Products From this Supplier