D&T Sea Grapes Okinawa 100 zip pack 100% Organic Products High Quality
Product Description
Specification
| | |
| --- | --- |
| item | value |
| Product Type | Seaweed |
| Variety | NORI |
| Style | Dehydrated Seaweed |
| Cultivation Type | Organic |
| Packaging | Bag |
| Shelf Life | 12 months |
| Place of Origin | Vietnam |
| Brand Name | Okinawa |
| Model Number | 8938505713083 |
| Dimension (cm) | 12cm x 17cm |
Packing & Delivery
Company Profile
D&T GROUP was born and developed as a combination of: aspiration and modern technology
During the development process, D&T GROUP built itself a friendly and close cultural foundation, making a decisive contribution to the company's longevity.
DEVELOPMENT STRATEGY
Mission:
For customers: To be a reliable, preeminent and dedicated supplier of products and services; always provide good products for public health.
For partners: Be a reliable and profitable long-term partner.
For employees: A home to share common values, learn, act and pursue career aspirations.
For shareholders: A profitable, reliable and responsible investment place.
For society: Being an active and responsible member.
Combining creative ideas with business administration skills and expertise to provide new healthcare products and services to benefit customers, partners, and employees first, then that is the shareholder.
Vision:
To become the leading company specializing in manufacturing health care and beauty products for the community in Vietnam.
CORE VALUES:
Putting the interests of consumers first: All activities of D&T GROUP must start from the interests of customers.
Responsibility: D&T GROUP members understand and carry out their mission.
Sincerity: D&T GROUP members appreciate sincerity in all relationships.
Innovation and continuous learning: Understanding the value of knowledge and creativity, D&T GROUP members learn at work and create for work.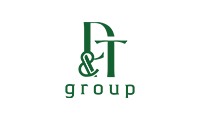 - Nha Trang - Khánh Hòa
Việt Nam
More to Explore
More Products From this Supplier