Latest Hot Sales for Febuary 2022! Vietnam Bamboo Sticks for Making Incense Sticks Premium Quality in a very good Price
Product Description
Vietnam Bamboo Sticks machine made standard Size -Grade AAA
Vietnam Bamboo Sticks approached machine techinque on sorting quality process. The wastage rate is decreased at the the lowest
level. Eximani Vietnam is proud of supplying the best quality bamboo sticks to all Incense Stick Manufacturer
Material

100% Natural Bamboo Sticks

Style

Sticks

Packaging

in PP Bags

Use

For making incense sticks

Processing

Drying and stuffing

Color

Natural Color

Regular Diameter

1.25mm-1.3mm

Counting

8 inches: 3600-3800 sts/ KG

9 inches: 3200-3300 sts/ KG

12 inches: 2400-2500 sts/ KG

Moisture

below 10%

Wastage

Less Than 1.5%

Quality

Good Quality, Grade AAA
Packing & Delivery
Company Profile
We, EXIMANI VIETNAM Company Limited is one of Agricultural Products in Vietnam. In 2017, We have set the first foot print in the market as manufacturer of Raw Incense Stick and Raw Materials (Joss Powder, Wood Powder, Black/ White Premix Powder, Bamboo Stick); After years, it was very fast spreading of our company's invest in section of Cassia and Star Anise. We have built up a wide and strong networks with loyal customers through out the Worlds: in India, Dominican Republic, Bangladesh, Indonesia, Philippines ,Malaysia, Sri Lanka, Pakistan, Panama... .
We have factories spreading in cities from North to South of Vietnam. Our factory of Spices based in Thai Nguyen, province where is near to land of Cassia -Yen Bai Province and land of Star Anise- Lang Son Province. In 2020, we also do cooperate to build up one factory to plant and produce Joss Powder in Middle of Vietnam; and one factory to produce Powder for making incense sticks, mainly located in Thai Binh province.
We hope that by our investment on production, we can fulfill our buyers request on product quality;besides, in order to meet the customer requirements expeditiously at competitive prices;
WE always trust that by "giving value will get faith back", would creat the best value to customers in order to build up the trust and loyalty as bear fruit of a good relationship, by that way together we will have long-term cooperation!
We commit to maintain high quality standards for the products supplied by us to gain a loyal and growing customer base in international market scenario and customer preferences .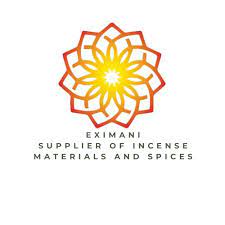 - - Hà Nội
Việt Nam
More to Explore
More Products From this Supplier