Product Description
VIETNAM WHITE PEPPER 2018 CROP YEAR
Dear sir/madam,
We Phalco Vietnam JSC is one of the biggest manufacturers of spices and foods in Vietnam. We specialize in black and white pepper with processing chain from forest to the port, we always have good quality and reasonable price.
Below is specification of our products
White pepper double washed 630g/l:
Moisture: 13.5% max
Admixture: 1% max
Density: 630gl min
Black seeds: 2% max
Packing: PP 50kgs
Container capacity: 17MT/20FT
Should you need further information, prices, term, delivery time, etc, please feel free to contact us.
Best regards,
Ana

Email: sales01(at)phalcospices.com, skype: ann.phalco
Whatsapp: 0084974565715
Head Office: Room 1007, 10th Floor 17T1 Building, Hoang Dao Thuy Street, Hanoi, Vietnam
Factory Address: To 1, Thon Mieu Tho, X. Tiên Duoc, Soc Son, Ha Noi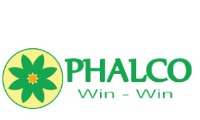 To 1, Thon Mieu Tho, xa Tien Duoc - Soc Son - Hà Nội
Việt Nam
More to Explore
More Products From this Supplier