Product Description
100% pure Vietnamese black pepper, the highest level of black pepper. We have removed all the low quality.
Nam Khoa black pepper provides authentic smell, safe and good for everyone's health. Pure black pepper is effective in treating many diseases. Piperine in black pepper has many pharmacological effects and several health benefits, especially against chronic diseases, such as reduction of insulin-resistance, anti-inflammatory effects, and improvement of hepatic steatosis. The aim of this chapter is to summarize the effects of piperine, alone or in combination with other drugs and phytochemicals, in chronic diseases. Vietnamese black pepper has the highest level of piperine compare to other pepper.
Nam Khoa black pepper is grown and harvested only in Chu Se District, Gia Lai Province. This place has the most suitable soil and environment for with the highest pepper harvest in the country. Our strict production standard is maintain to ensure the best quality black pepper.
Nam Khoa Black pepper is made according to a traditional process only. It is a strict process, from the selection of input
materials, no fertilizer and pesticide, then select, classify, pre-process clean to remove impurities, dry naturally, no
preservatives. Finished package is carefully selected to suit with each market.

The spicy taste of Nam Khoa Black pepper makes the dish more delicious and attractive. Pepper is almost indispensable in the family kitchen, in restaurants and hotels.

Nam Khoa black pepper offers the best wholesale price with guaranteed quality.
Packing & Delivery
bag of 100 5 sterilized swab in small plastic bag
Company Profile
Nam Khoa is the first and leading company in Vietnam to research and produce biotechnological products for diagnostic applications in clinical and experimental laboratories. As a leading global provider of diagnostics supplies, our diagnostic products and systems leverage a broad range of technologies and deliver high-value clinical information in the advanced biotechnology testing market. These products are used to support the diagnosis, monitoring, and treatment of diseases and other medical conditions in both human and veterinary. In 2015, we have create a separated division doing research about nano material. Currently, we are holding over 10 patent globally about organic nano material, including CBD, Gecide, Omega-3, Resveratrol. Our key competitive factor are quality and affordable price. We believe that by making technology available for everyone, every market, we can help making the world a better place. Future of human will be shaped by our incredible inventions today We hold keys to all innovation for better lives.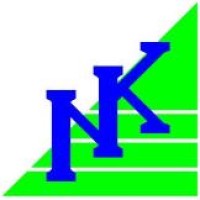 793/58 tran xuan soan tan hung ward, - district 7 - Hồ Chí Minh
Việt Nam
More to Explore
More Products From this Supplier